Standard or Recommended Titles in Each of the Basic Categories
Serials Guides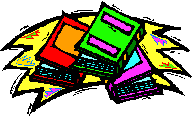 A serial is a publication that is issued in parts, at intervals. Periodicals, journals, magazines, annuals, and irregular serials are all types of serials. A periodical is a type of serial published with a fixed interval between each issue. Journals and magazines are types of periodicals. Journals are scholarly, while magazines typically appeal to a more general audience and are more likely to be found on newsstands. Annuals are serials that are published once a year, such as a yearbook or almanac. Irregular serials are not published at regular intervals. Examples of irregular serials are directories or conference proceedings.
The publications listed below are some of the standard reference tools used to identify serials; these tools have been chosen for the variety of information they provide:
Magazines for Libraries, ed. by Cheryl LaGuardia. 11th ed. R. R. Bowker Company, 2002.
This annotated subject guide lists information on approximately 8,000 recommended journals. While not intended to be a comprehensive bibliography, Magazines for Libraries lists periodicals selected for their quality, and the entries contain evaluative information. Useful as a selection tool, entries include bibliographic information, audience level, and where each magazine is indexed.
The following publications are directories of serials:
Ulrich's International Periodicals Directory. 5 volumes. R. R. Bowker Company. Annual.
This comprehensive list of international periodicals is a standard reference in the library field. It contains information on about 250,000 titles including irregular serials and newspapers published in the U.S. Arranged by subject with indexes, each Ulrich's provides publishing and subscription information, ISSNs, name changes, and tells where the title is indexed. It is also available on CD-ROM and online by subscription at: (http://www.bowker.com). The cost will likely be prohibitive for smaller libraries.
Standard Periodical Directory. Oxbridge Communications, Inc. Annual.
This one-volume directory lists approximately 90,000 periodicals published in the United States and Canada. Entries include short annotations, telephone numbers and some advertising rates. The arrangement is by subject with a title index. Oxbridge also publishes the Oxbridge Directory of Newsletters.
This directory includes broadcast media, along with periodicals:
All-In-One Directory. Gebbie Press. Annual.
Gebbie's is a one-volume, spiral-bound directory that is affordable for small libraries. Sections include over 22,000 listings for: business, trade, and farm publications; general consumer magazines; news syndicates, daily and weekly newspapers, black and Hispanic press; television and cable networks, television stations, radio stations, and Black and Hispanic radio and TV.
Click the arrow below to continue to the next page